Thank you so much for making my move easy without incidence. Once again, you came to the rescue with amazing skills to help me through the holiday season. -J.K., Wynnewood, PA
Hi Anna, I just wanted to say that Ann and Sue are like two angels. Thank you for sending them to me. They are beyond awesome! We worked our butts off (especially them). I am so happy tonight. – JG, Devon PA
Frank & Carol were thrilled with you and your team. I look forward to referring you to more clients in the future. – AS (realtor), Ardmore, PA
I can't believe what this house has been through in the past two weeks! Under the circumstances we are glad to be home! Our daughter stopped by today and pronounced the space "nice". I must give all of you credit for your hard work. We are deeply grateful for your help and support during this stressful, emotional time. Thank you so much for everything! – anonymous
Sue and Anne did a great job throughout the move: planning, packing, moving, management of contractors and new home set up! We can't thank you enough! – SLB, New York, NY
Anna and Sue have been great. They have really surrounded me with support through my move. They even brought me a jewish apple cake from the bake shop in Bryn Mawr. My goodness it was delicious. You have been terrific – PG, Berwyn, PA
You really motivated so many of to get organized. Thank you for the advice and wisdom. If anyone needs an extra set of hands or help getting organized, Anna is the best choice. – MB, Berwyn, PA
"Hi Anna! Just wanted to say thanks for the great work on the wine cellar.  I will attempt to maintain it properly. Unfortunately, despite my best efforts you'll probably have to return at some point." CC, Media PA.
---
"Anna and Sue, Many thanks for all that you and your team did to move me into my new apartment. Anna, you have a wonderful business and there is no way I could have done this without you. " – Susan S. , Philedelphia, PA
---
"Thank you for making my move easy, without incident. You once again came to the rescue with amazing skills to help me get through the holiday season!" – Janet K. Wayne, PA
---
"Your Organizing Consultants went above and beyond what anyone could expect. Anna is a magician at coming up with the best of the best service providers, even when the time was tight. If you are ever planning to hire a professional organizer, hire Anna and her team." – NK, Philedelphia, PA
---
"Thank you so much! It was a great experience. Sue was wonderful! I am so happy with the results. I will absolutely be in touch soon, I would love to have her back to help with other areas in my house." – Sara B Devon, PA
---
"I want to let you know how impressed I was with our meeting yesterday! – Janet K Ardmore, PA
---

"I was super busy and not able to keep my paperwork under control. Anna came to the rescue and helped me get all of my paper organized. I knew I could trust her to manage my paperwork and keep my files up to date. She was nonjudgmental and got the job done." – M.L. Wynnewood

---
Our team had the opportunity to work with two daughters and help them in their new apartment, here's what they all said…
Hi Anna! You have been so amazing. Thank you!!!! – Daughter 1


Anna – the apartment looks amazing. You guys did a great job getting her settled. I was so impressed. – Daughter 2


My daughters were so impressed with your work. Thank you, thank you, thank you. – Mother
---
Anna conveyed general principles of organizing and an "I can do this" approach; which, I'm now applying in our new home. The work with Anna also led to a shift in my thinking that I'm a "disorganized" person, to seeing the possibility of enjoying and taking pride in time spent organizing.
---
We had three months to clear out 36 years of accumulated possessions, papers, and clutter, as part of preparing our home for sale. This would never have been possible for me without Anna's weekly visits. We accomplished an amazing amount each time she came. I had a clear sense of direction for how to proceed on my own over the coming week. After three months, all of the clutter was cleared; what remained was neatly organized. My husband and I were prepared for downsizing in our upcoming move–all of which I would never have thought possible!
---
Anna is so easy to work with! Her pleasant manner, sense of humor, and balanced sensitive responsiveness to my needs with encouragement made all the difference. In addition to the valuable help she provided in the time we spent together, Anna has excellent advice and resources, especially regarding where to pass on possessions that we no longer were able to keep. She provided referrals for donating and selling a wide range of possessions, as well as for home repairs, and she contributed her judgment and experience to advising us regarding the multiple decisions involved in our project. – Kathy, Wynnewood, PA
---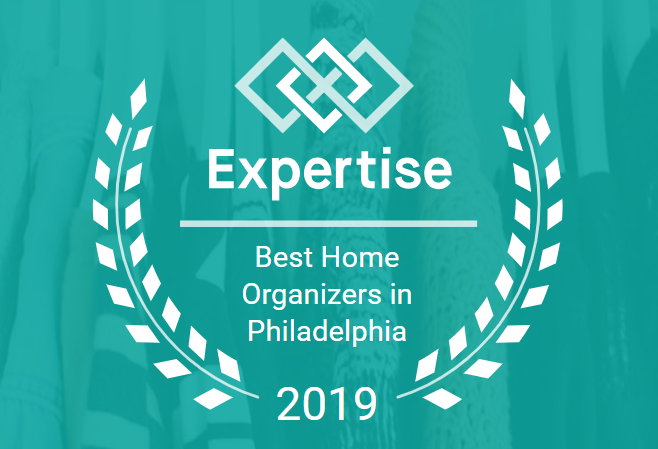 "I am so proud of my association to you. It has certainly made a huge difference in my life, as well as in the lives of your many other clients. I think your testimonials perfectly capture the feeling of relief which ensues when our relationship to stuff is transformed from overwhelming and oppressive to manageable. Although in my case, this problem can quickly take on a metaphysical quality, I appreciate your help with "keeping it real" by encoraging and helping me to identify and tackle specific, finite projects. " – Sabine Cranmer, Media, PA
---
"Anna, I left the garage door unlocked, I am in the office. Oh… I lost 7 pounds this week, made a friend extremely happy with clothing for her daughter and found the time to shower. Thanks to your help." SM, Phoenixville, PA
---
"Anna has become a great, fun, new friend and I always look forward to seeing her! Organizing your home, office, closets, garage, etc is not necessarily a "fun" job, but a necessary one. It will be FUN when you are working with Anna!" SW, St Davids, PA
---
"Anna came into my life years ago. My father and stepmother both in their 80s had just moved here from NC to an independent living community to be closer to us. At the same time, we decided to downsize to a three bedroom, one floor condo from a four bedroom home we had built and been in for 32 years. There we raised our three daughters and accumulated lots of "stuff!" Now my life was about to really get complicated! I needed to get much more organized with new added responsibilities and new spaces. Anna has helped me change the way I sort, toss, and reorganize my new spaces! I am a professional artist with a studio at home. It takes great discipline to work at home and being organized, not seeing messes that distract you, etc is huge!"
---
"Anna and I have worked long hours together on my home office with its artist's library and files for exhibition records, art suppliers, and research files, etc. Also, I now have a personal system for filing medical, family and financial papers. It's fantastic to be able to go to a drawer and actually "find" what I am looking for! A real time saver."
---
"We have also started to plan how to attack our garage and get rid of many things that need to be sold, donated, tossed, etc. and to sort through the many "casually" labeled plastic bins with lots of papers in them that I moved here from my old house…which I haven't even looked at in eight years! No time to sort back then!"
---
"Since my father passed, we had to empty the two storage units that my father's "stuff" created! Yesterday, Anna and I emptied and closed out the original 10' x 10' unit! A familiar story I am sure to many of you. This was a huge relief and has helped to put closure to this part of my life."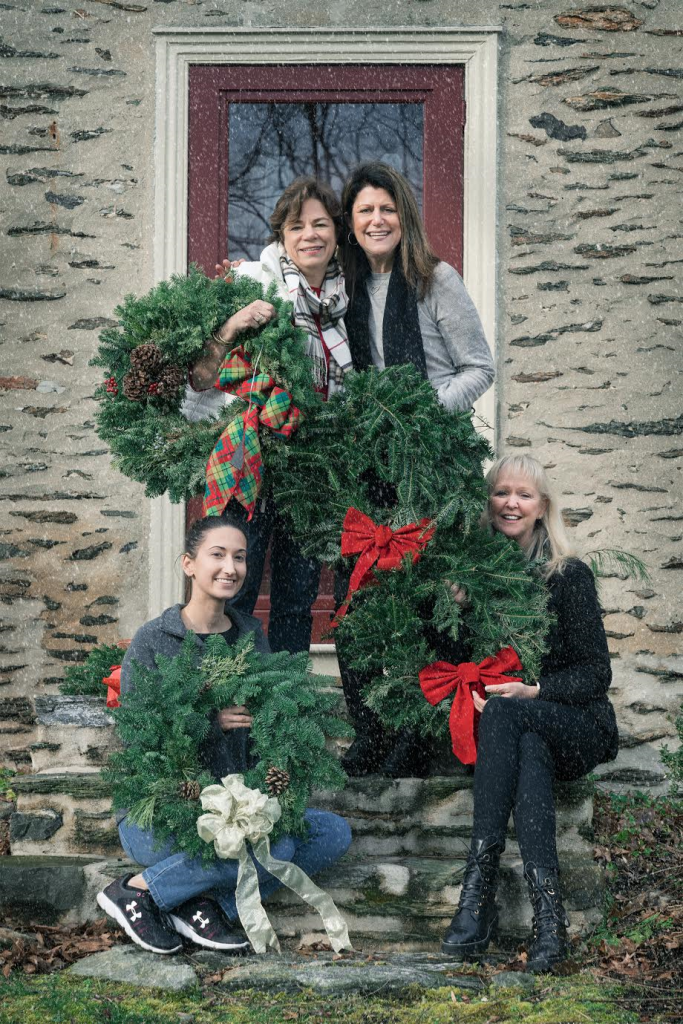 ---
"To those of us in disorganization, it is with great "peace of mind" that I write this testimonial about Anna Sicalides and her incredible professional organizing company. Thank you, Anna, for all you have done to improve the quality of my life and the lives of my entire family!" – Besty M. – Bryn Mawr, PA
---
My client was so thrilled to work with Anna and her organizing team. As a Realtor, I am always looking forward to helping my clients make the right decisions when selling their home. I referred The Organizing Consultant to a client who was lovely, but a total disorganized mess. I had them go in prior to listing the home and was shocked by what a difference it made. The closets, cabinets, basement were all organized and all the unnecessary clutter were packed and put away. What a transformation. I was surprised by what a huge impact all of the organizing did in their home. Not to mention the house sold in a matter of days verses months. My clients were even commenting on how great it was to come home to such an organized and efficient home. It made moving easier! You have two very satisfied clients, thank you! – Sue McNamara – www.suemachomes.com
---
Anna and her team are just great! I am a single, busy professional that travels and just moved/downsized. Anna and her team each are hard working, efficient, make good suggestions, respect your decision process and choices, etc. What really was helpful was getting the kitchen and bathrooms totally organized as well as a huge dent in the main living areas in terms of what to keep, what to sell, decision processes to proceed with etc. What a treat to feel this much progress in such a short period of time!! – anonymous
---
"Anna is a seasoned professional, up to date on new ideas on storage, on organizing, on lifestyle approaches to maintain your home and office to maximize and get the most out of the process and to enhance your time to get to what you really want to spend your time on! I appreciate that Anna is trustworthy, listens and tries to meet your personal organizational goals, and is just genuinely a nice person!" – Donna M, Malvern, PA
---
"We recently moved out of our house to do a major renovation. I contacted Anna to help us with the move. She unpacked and organized the entire contents of our temporary rental house. Anna is also creating a plan for moving us back into our renovated house. She has taken an inventory of everything (our closets, our linens, our kitchen items, etc…) and is making a plan (based on the blueprints) to organize the contents of each room in our new home. Anna saved me HOURS AND HOURS of unpacking, sorting, organizing, and finding a space for every "THING" in our house."

"She has GREAT connections with local handymen, services, and contractors including people who will consign/sell unwanted clothing items or furniture. This was a huge help since I'm not familiar with this area. She is also going to organize the THOUSANDS of digital photos on my husband
---
"My work with Anna was great. I had things from my mother and two grown daughters who had moved in and out of the house, and wasn't really sure what was in all those boxes. Fortunately, I have a lot of storage in my house, unfortunately, it was all filled up. We quickly went through the boxes, finding a few treasures, but mostly deciding what to keep and what to donate. She gave me the name of a group that would pick up the reusable items and another that would take what's leftover. After three years of asking my daughters to clean the basement with me (as my Christmas gift), we accomplished it all in less than 8 hours. It's the best present I have given myself in a long time!"–Lynn, Wayne, PA
---
"As a teacher, I brought a new challenge to Anna, one that I am most thankful she took on. Her ability as a professional organizer to create and organize spaces for optimum learning transformed my classroom."
---
"The work we did reduced the visual stimulation. Anna's gift is making you feel comfortable with the process. "Process" is something she reinforces. You will see and feel results in your first session of professional organizing. But most importantly she will celebrate your organizing successes and remind you to do the same, honoring that what you have committed to is a process. She brings new and creative ways to think through the process based on your individual needs. She helps you make SMART goals (specific, measurable, achievable, realistic, time framed). For someone like myself, who tends to get bogged down in the details of the perfect outcome, Anna taught me to ask myself, "How good is good enough?" – IP, Ambler, PA
---
Thanks for a sensational job in getting my house ready for sale. We lived in this house for nearly 24 years, accumulating all of life's little treasures, and we had only 3 weeks to prepare for a move out of state. Honestly, this would have been an impossible task without your help. Your project management skills were amazing, and I am still astonished by how accurately you were able to forecast exactly how many days and hours it would take to completely de-clutter our home. Your savvy with local charities, hauling services, shredding services and the like were an enormous help and saved me endless hours of angst. Your professionalism and efficiency instilled trust and confidence. Thank you for everything! – Andi B., Lansdale, PA
---
"Working with Anna is like working with a fantastic personal trainer who happens to be a professional organizer. She motivates me to keep up my organizational efforts even when I would rather procrastinate than have an organized home or bother with home office organization, and the end results are evident in every corner! Anna is a very professional organizer; capable, and personable. I usually enjoy working together with Anna, but the chaos left in our basement after several home renovations had me feeling overwhelmed and uninspired. While I was recovering from surgery, Anna completely cleaned out and reorganized our large basement. She has earned my family's eternal gratitude!"– Sharon Yoh, St Davids, PA
---
Before working with Anna, I knew I needed a professional organizer but dreaded facing the mountainous piles of paperwork that crowded my life after the birth of my young children. I can't thank her enough for taking the time to get to know me, my family, and the rhythm of our lives so perfectly and for creating a filing and home organization system that gives me precious hours of my life back weekly. Brief, monthly maintenance sessions with Anna round out my formula for home sanity. Her on-going support and friendship makes pulling it all together feasible and fun.– LSP, Radnor
---
Anna came to my house after I'd moved most of my kitchen in — I thought I knew what I was doing with home organization, but when I saw her in action I knew that she has a level of expertise I'd never even thought of! She made some suggestions that make my kitchen really work for me. She was so organized herself that she had a few tools (literally) in her car and we were able to finish the job right away. Best of all, we worked efficiently together while having a lot of fun! Since that day I've told all my friends, even if they've been in their house for years and think they have an organized home: Have Anna organize your house — you'll be amazed!– Sarah Murphy, Wayne, PA
---
Long, long before Anna arrived on the scene I knew I was headed for trouble. Somewhere along the way we had stopped thinking about the whys of acquiring stuff and maintaining it, and became focused almost exclusively on wants. There was no home organization here. More and more things found their way into the gaping maw of our house. Eventually, it was easier to buy another than to find the one we had, easier to discount the value of any of our possessions than to assign them relative importance. In short, our home started to feel like a series of storerooms, one indistinguishable from another. We wandered among them, trying to make sense of our lives as defined by this mess. We needed a professional organizer.- Anonymous
---
The crisis which precipitated our hiring Anna was an inability to keep track of how much money we needed to keep in our checking account to cover checks we'd written. We realized that we didn't have consolidated information about our financial records! Anna began by creating an organized filing system and basic home office organization we could follow. Once we had a paper trail, we were able to finally use Quicken to create an at-a-glance overview of our finances. – Anonymous
---
I really appreciate your updates. You are wise and wonderful!! Thank you for being in our lives and facilitating our home organization projects. – Pat Tracy, Palm Beach Gardens, FL
Anna is a tremendous person, a team player and gifted professional organizer. While I consider myself organized, I realized that I truly needed Anna to help me get my home ready for a new baby. We tackled closet organization, the basement, the kitchen, home office organization and the new nursery to ensure that everything was in its place for the time when the baby arrived. Anna also helped me sort through my older daughter's clothing that we would keep, so that I just had to pull out the bins to use them for the next one. She really made welcoming my second daughter a breeze, and our organized home still looks great! – Sharon M., Valley Forge, PA
---
In the midst of working many hours and planning a trip to Germany, I found myself with no time to organize my new condominium as I had just moved. A friend of mine recommended Anna Sicalides, and honestly, she saved my life! I came home after my trip to Germany to a manicured, organized, clean and beautiful condominium and the compliments have not stopped yet! I could not have done this without the services of The Organizing Consultant and have been recommending her as a professional organizer ever since. I also plan to use her in the future for any organizing needs that I have; I plan to keep her in my address book for a very long time. – Judith Bonaduce, Wynnewood, PA
---
Anna has helped us organize our house and lives several times. I look forward to using her again to continue the process and having keep our home organized. – Rick Unger, Devon, PA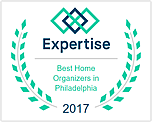 ---
Organization skills, in terms of storage planning, closet organization for both pantries and laundries are very good. Anna has a good understanding of work flow and the creation of To Do lists for housekeeping staff as well as dependable Repair and Maintenance lists. – LF, Wayne, PA
---
I appreciate your patience with me. – DL, Havertown, PA
Thanks for all of your help with home organization. Life is pretty good for me, and I attribute a lot of that to your assistance in organizing the move to my new apartment. I really love having you. – AP, Philadelphia, PA
---
Yeah!!! This place is amazing. Every time I turn there is more you've done. You're a wonder.– JB, Blue Bell, PA
---
Thanks so much! You have no idea how great it is for me to have your help. You are a godsend to me. – SD, Pennington, NJ
---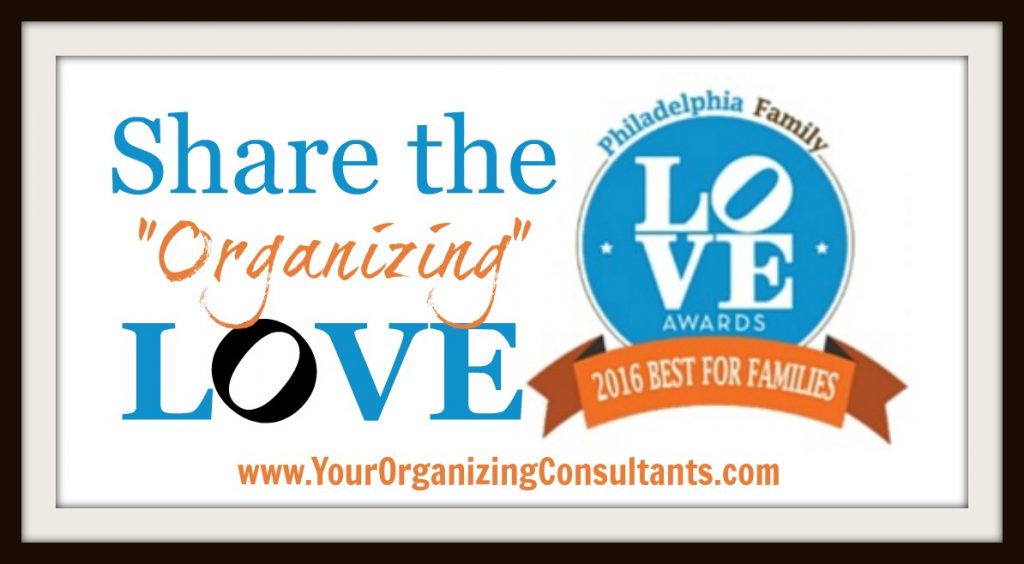 Put me at the top of your referral list. You more than earned your pay. – EW, Berwyn, PA
---
You are so good at what you do! – MH, West Chester, PA
---
Working with Anna was very helpful. We worked on a home organization project to accommodate my new business. Seeing my trouble spots with new vision helped me a great deal. I am no longer overwhelmed by my environment. – KLH, Broomall, PA
---
Anna helped me with bathroom, basement, closet organization and I loved that I could explain what I wanted, go out, run errands, and come back to be totally amazed at not only what had been achieved on a daily basis, but, the creative solutions were fascinating. Anna also packed up all the trash and took away all the donations. – K. Price, West Chester, PA
I first met Anna through a client of mine, that she was also working for. I knew she was exactly what I needed. She has helped me sort through mountains of paper, organize pictures, books, …you name it and she has done it! I feel that a weight has been lifted off my shoulders by eliminating chaos. I would highly recommend her. She is personable, trustworthy and very organized. – EC, Pennington, NJ
---
I second that. Anna Sicalides helped me tackle a monster task of years and years of paperwork (personal, business and boxes upon boxes of inherited papers that were my parents. It was a painstaking task and Anna helped sort and make sense of things (like a big jigsaw puzzle, she was able to assemble into a logical order). So many papers were obsolete and were taking up so much space. Trust is a HUGE issue for me and she helped with some very sensitive paperwork. The entire process has been liberating. I'm able to tackle newly found 'stuff' on my own with Anna's advice 'in my head'. She has practical and logical advice and is very hands on. I'd recommend her to anyone. I'd be lost without her this last year. – LW Havertown
---
Thank you so much for your help. I could have never done this myself, now I need a vacation! Your staff is so wonderful, they are calm, focused and organized. They gave me some great solutions. – Kathy B Ardmore