How long have you been a Professional Organizer and how did you become one?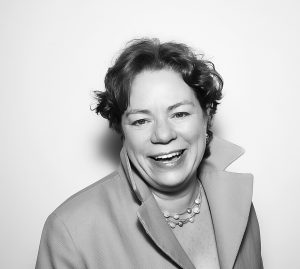 As a teenager, I was a big bedroom re-arranger. I would get grounded and stay home and rearrange my furniture, so a business was born!
In 2002 I started organizing my boyfriend's (now my husband) construction office and then moved on to organize his whole house. I was having a great time because every project I tackled made everything function and look so much better, there was immediate satisfaction. How can you not love that!
I found the National Association of Productivity and Organizing Professionals and knew right away that this amazing group of people spoke my language and were people I could learn from.
What does being a Certified Professional Organizer® mean for your clients?
It means that my clients are assured that their organizer invests in continuing education and is up to date on the latest organizing information, techniques and products.  It also means that I adhere to the Ethics of Certified Professional Organizers in addition to the NAPO Code of Ethics.
Who are your clients exactly?
My clients are very busy people who want to be organized, are moving, downsizing or anticipating a home renovation project. Their biggest need right now is to get their projects under control so that they can relieve themselves of the pressure that is keeping them up at night. They want a partner to keep things moving, who can work with the many people in their life and get the desired results. They want to get their projects under control and up to date, and that means having the support that will ensure that they get there. 
What happens if you haven't worked with people in my situation?
Most likely my team and I have worked with someone in your situation since most people who call us want to improve their lives. Organizing principles are the same for all of our clients, where we start, how much we have to organize or how we accomplish the task may be different but the work is always the same. The benefit of having a team allows me to assign the most appropriate person for your project.
How are you different from other organizers?
Our approach to organizing is holistic. We look at the whole picture to find causes and help you understand what is happening. We will point out our observations so that you understand the causes and effects and how they impact your life. We have a deep wealth of knowledge, education and resources to share with you and provide the stellar customer service that is important to our clients. We also have resources available nationally that can help you or maybe a family member or friend. We will share with you from our experiences and those of our clients, while maintaining their confidentiality. 
What type of personality do you work best with and what is expected of me?
Our programs were created with our ideal clients in mind. We work best with people who have a deep desire to improve their situation, whether we are working with them or working on their behalf with pre-determined parameters in place. A sense of humor is helpful since sometimes laughing is the best antidote for frustration, stress and anxiety. Our clients are the best!
The expectation that we have of our clients is that they are committed to making a difference in their lives and that they participate in the process- even if they are not physically present.
For what type of person is this program NOT going to work?
We are selective about who we work with. It is important that my clients are successful in their quest for organization. It is our experience that someone who is committed to making an improvement will be successful. We can improve the organizational situation for anyone as long as they want to do the necessary work.
Hoarders are not a part of my practice although I will accept them as clients if I know they have the desire, will and support to make the required changes. I have these requirements because if they meet these criteria, they will have more success.
Does this really work?
Yes it does, we have worked with hundreds of people and have made some huge differences in people's lives. This can happen for you too. See what our clients say about our work together. Typically after the first appointment our clients feel lighter and less stressed. When they see results and the project progresses, they are much happier with their surroundings. We offer ongoing maintenance services so our clients know that we regularly will be back to follow up, catch up, adjust and ensure that the system is performing to meet the clients' needs.  Protecting their investment is as important to us as it is to our clients.
What results can I expect?
You can expect to:
Be more organized prior to and after your renovation or move to a new home
Have organized photos so that you can find them when you want them
Have less clutter
Know where your belongings are
Learn the causes of your clutter (sometimes this will be a big surprise)
Have more time
Decrease your stress
Have your space returned to you
Gain power and control over your stuff
Have realistic goals
Increase your tax deductions
Have simplified filing systems for your paper and your computer
Be prepared for your accountant earlier that April 14th or October 14th for that matter
Utilize space you didn't know you had
Have a partner to work with
Actualize your goals for your space
Have many resources to help you achieve your goals
Have fun doing it
Can I contact some of your former clients to see what it is like to work with you?
Yes, I encourage you to visit our Client Praises and read all of them, if any of them resonate with you, contact us and we will put you in touch with that client. Due to the nature of what we do and the privacy concerns of some of our clients, we need their approval before we can give out their information.
How quickly can I expect results?
It depends on how quickly you can make decisions. With most clients the first appointment is dramatic. At the end of the first session our clients feel better and lighter.
If clients want to do homework in between sessions, the project will move along more quickly. It's a matter of time and preference for each client. Long lasting results start at the first appointment and grow as the process proceeds. Our goal is that clients achieve bigger and better results than they expected.
We are there to support you when you get stuck and cheer you on when you are rocking it!
If we are helping you move, the earlier you contact us prior to putting your house on the market, the better we can help you plan. You will definitely see results the first day!
How can I guarantee myself that I will get organized in record time?
Make your decisions quickly and do the homework that we agreed on, this will help move your project along. Remember that this situation took time to develop, it will take time to undo it. Being well rested, fed and hydrated will help you get more out of our appointments. If you can minimize distractions and be ready to get started at the beginning of every appointment that will help too.
How will we work together and what will the program entail?
We will meet, decide the best approach for your specific project, you will choose a package, we will set all of our appointments and then get started. We ask a lot of questions so that we can formulate a plan that will work for you.
Many times we can have a phone conversation and set up our first meeting during that call.
We usually work side by side with our clients, if you cannot work with us. We will find a creative way to communicate with you and make your project move along, we have done this many times with our clients.
Our appointments are four hours; this is so that we can make a real impact at each appointment. We will always leave your home orderly so that you can function until our next meeting.
If you are moving or renovating we usually work six hours and take a quick break to grab some lunch, which means that we will be there for six plus hours total. If there is a real time crunch, we will do what it takes to get the job done. We give every job our best and since some of our work is very physical we need to manage and maximize everybody's energy.
How long is the program?
Our programs vary in length. We have done projects in one day and we have worked with clients for many years, depending on the services that they need.
Do people ever re-up?
I wouldn't call it re-upping, but some people do retain our services for long periods of time. This frees them to pursue the other things they would rather do or need need to do, while we support them at home.
We also have clients that call us on an as-needed basis. Maybe we helped them on a project and now they are going to move or renovate. They call us to get them ready. Or maybe we have done one floor of their house and now they are ready to tackle the next project. Sometimes they have a life change that means they need to re-configure spaces.
Our goal is to always be available for our clients whether we worked with them last week or ten years ago. The relationships that we build during these projects are quite strong.
Will I recover the investment that I put into organizing?
Everyone gets a return on their investment. If a client is selling a house we can help declutter, pre-pack and make their house look great, it will sell faster and for more money that will be a nice return on investment. Another way to increase ROI is when we donate and you are able to increase your tax deductions! I had a client who moved and had $30K in donations because we were strategic about the timing.
There is no way to quantify how people feel in their new and organized spaces. It is not unheard of for a client to have a life change during our work together. Some changes that we have seen with clients are:
Relocation to Southern CA
Relocation to Princeton, new job and a new long-term boyfriend
Three other clients have long-term boyfriends
One client returned to graduate school as a result of our work and is now writing plays
We had two clients who climbed out of debt while working with us
We had a college student (full time) who had 3 credits at the end of freshman year who was able to graduate in three and a half years.
These are examples of life changing results from clients that have been positively impacted by our work.
Do you accept credit cards?
We accept all forms of payment.

Ok, I know which program I want. How do we get started?
We'll set up a date and be there! Be ready for an exciting time!
I have a family and busy life. Although I want to be organized badly, I don't have much time to spare. How much time do I need?
That depends on the seriousness of your situation. There are some things we can do on our own, but we cannot make decisions on what to donate or throw away. We have worked with many clients via text, photos and FaceTime.  We can make it work for you!
Ok, I am ready to do this for myself, but I have a couple of additional questions. Can I call you?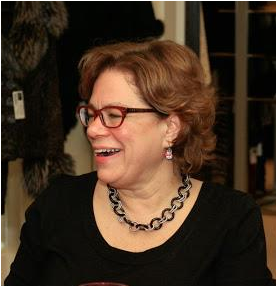 You can call (484.432.8692), text, email Anna@YourOrganizingConsultants.com or set up a call from here, we are happy to answer your questions.