— Do you have thousands of photos, slides, VCR tapes and memorabilia boxes?

— Do you have photos and movies on your phone, camera or computer?
— Would you like to be able to locate and share that special photo?
— Have you thought about creating books from your vacations or the school year?
— Do you need to put together a slideshow for a special birthday, anniversary or memorial?
What we can do for you is:
Create a filing structure for your paper and digital photos
We will organize your paper and digital photos from all of your devices
We will scan and digitize your media
Create tags so that you can easily locate your photos
Work with you to make sure that you have the appropriate back up services to protect your photos and memorabilia from technological breakdowns and other disasters
Create photo albums, slideshows and displays
Digitize your old tapes into current formats so that you can view them
Repair and retouch photos that need it to make them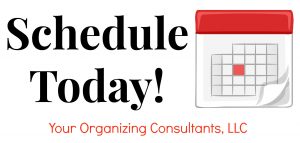 What you get is:

Your photos will be accessible to you, so that you can easily locate them, when you want to find them
You will have photo books created for you that you can share with your family
Peace of mind that when you open your device to look for a photo, it will be there because it is properly backed up and archived
Your photos that were less than perfect are in better condition
Customized photo albums or slideshows to share with your friends and family
We will work with you to check off "organize photos" off of your "to do" list! You no longer have to agonize. We have a Certified Personal Photo Organizer on our team to simplify this daunting project for you. Imagine not having to dig around for a photo and having beautiful books to look at.