— Do you dread deciding where to put everything in your new home?
— Do you have better things to do than unpacking?
— Do you want to be able to sleep in your made bed on the first night?
— Do you dread the thought of all the wrapping paper and boxes that will be in your house?
— Do you just want it all done?
What we can do for you is:
Unpack and put away everything in the appropriate locations, so that you don't have to
Free you up for the more important things, rather than standing in the middle of a bunch of paper and boxes
Avoid the situation where your mover unpacks everything and leaves it on your kitchen counter
Get any rooms you want in order so that your family can function at a higher level as soon as you move in
What you get is: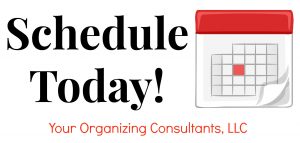 Settled faster, more easily and efficiently, with less chaos
The ability to be more available for your family, business or the other high level things in your life
A more sane move, less hassle and aggravation because you have a partner
We will unpack, put everything away so that you can spend your valuable time doing the things that matter most to you and your family. We will do as much or as little as you need us to do to make your transition a smooth one and be there with you when situations arise and anticipate problems before they do.