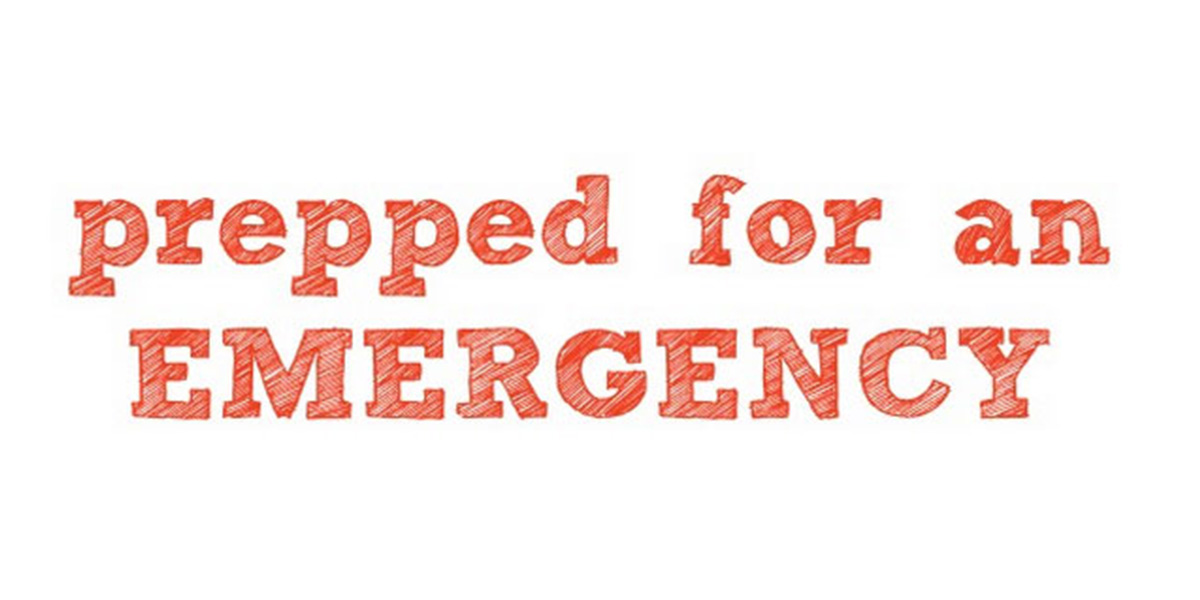 Are You Prepared for An Emergency?
A professional organizer gives her tips…
Here we are…everyone is back in school, summer is over. Now it's time to throw yourself into Fall, and of course as you are trying to do that Mother Nature steps in…
What a crazy summer it was 180 degrees for weeks at a time, then it rained buckets for what seemed like weeks at a time, then we had an earthquake, three days later a hurricane with 100 more feet of rain…then another hurricane…St Davids' was on a tornado watch…
It's no wonder that September is National Preparedness Month. Maybe it should have been in August? The National Preparedness Week website is full of all the information that you need to prepare for an emergency. The key is to have all of this completed NOW so that when there is an impending emergency and you need to head to your basement, your car, a friends house or a local shelter all you have to do is GO. Minimize your prep time greatly by planning ahead.
Emergency Tips
I recommend that everyone has all key information available in more than one location; saved on a couple of memory sticks , one in your safe and one with someone you trust possibly in another city. The other method would be to have it saved somewhere in the cloud so that as soon as you have technology available you will be able to access it. In addition to everything that is recommended by the American Red Cross and FEMA I recommend scanning credit cards, Social Security cards, passports, drivers licenses, the Declarations Page of your insurance policies, and health insurance cards and having these on file in the cloud and on your memory sticks.
Once you have all of this set up review and verify annually to make sure you are up to date. You will save yourself a lot of difficulty later by spending some time preparing this now.
On the American Red Cross -Prepare a Kit there are links by type of disaster, since we are vulnerable to different types of disasters.
Keeping your computer backed up off site is crucial for several reasons:

external hard drives are mechanical, they DO break down
restoring a hard drive can cost $2000
you will never have to worry about losing your precious photos and documents (this happened to someone recently, losing all of their job photos)
It is inexpensive
MOZY has a 10% off sale this month on their remote back up system, the code is SAVEME10
Does This Frighten You?
Also highly recommended is having some type of home inventory with the receipts for all of your major purchases scanned and uploaded to your memory stick or cloud vehicle along with a simple video. There are many ways to accomplish this so that you have everything documented in case you find your self in Oz one day.