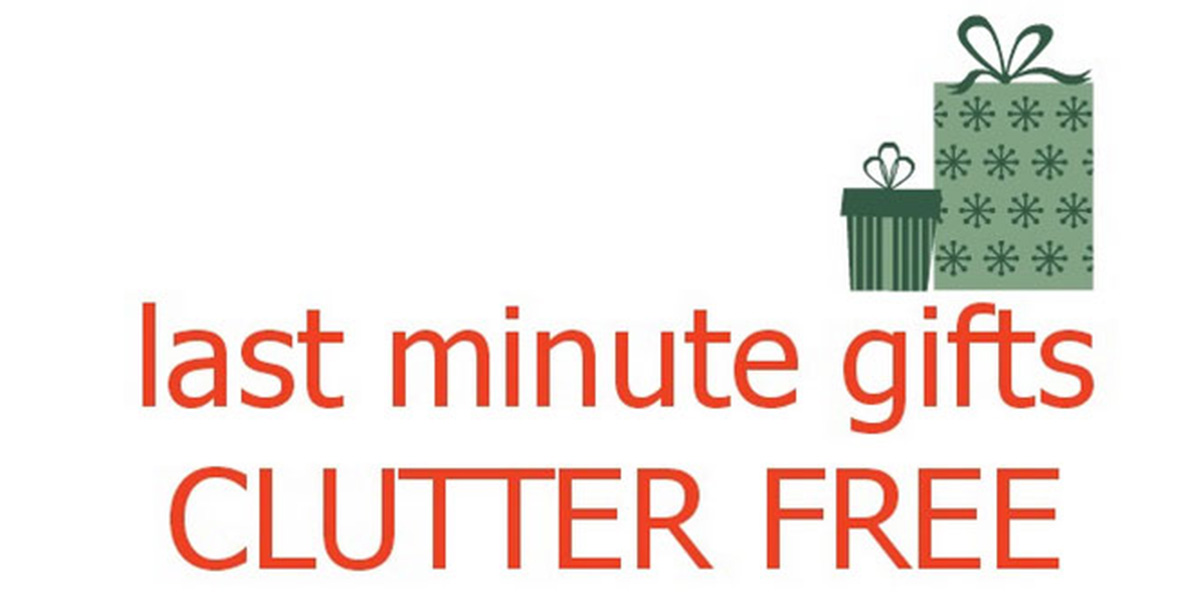 Last Minute and Clutter-Free Gifts
OK, so you're down to the wire on getting your gifts, you can still give great gifts! Here are some ideas for gifts that you can pick up in the next few days. Lately there are a lot of gift certificates that you can buy online and then print them! Instantaneous.
If you have any other ideas, please let me know…we are always looking for new ideas.
Service Gifts
Entertainment
Consumables
Coffee cards from your favorite local shop
Homemade cookies- you can never go wrong here!
Fancy chocolates- come on, everyone loves chocolate.
Coffee, or tea- create a nice basket with these
Jams, jellies, chutneys
Classes
Cooking classes- great for the beginner and the gourmet cook.
Art lessons
Yoga
Personal trainer
Financial
Charitable donation in someone's name- are they interested in art, the environment, education , just look at all the requests that you are getting on the mail for ideas. Check them out here before you make your purchase.
Gift Cards- available pretty much in every grocery or drug store.
Hopefully this list will give you some last minute gift ideas that will make your life easier and your gift recipient happy! The extra bonus is that these gifts will not create or increase the clutter in one's life.