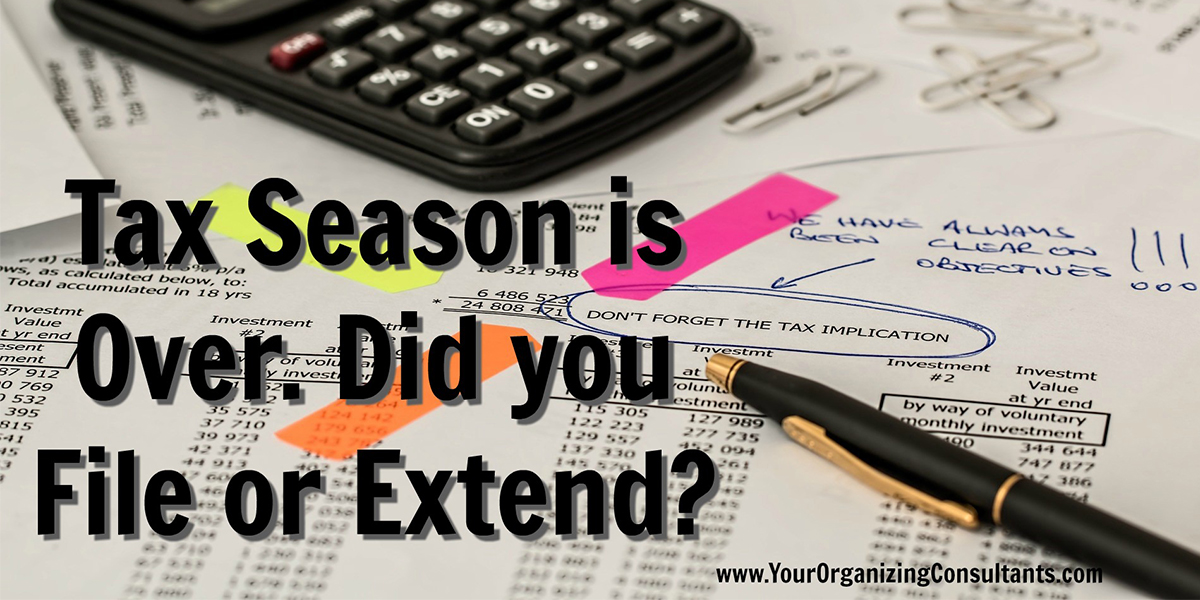 Tax Season is Over. Did you File or Extend?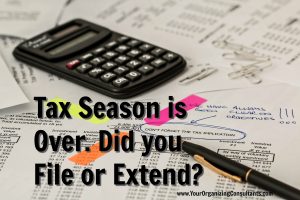 Tax season has just wound down. If you are one of the ones who hasn't started thinking about it already, you might want to start preparing October 15th is just around the corner. With all of the new tax law changes, your accountant can better advise you after your taxes are complete, which is a motivator for me. We've talked about the shoebox method of organizing your taxes, now is the time to start getting your essential documents in order. In an article we read in the New York Times, here's the short list of what we got out of this list:
IRS instructions
Know what's expected of you
Know what will be required
Know what you need to keep
Deductible Expenses
Paper or digital, it doesn't matter. You just need to have a copy
Credit card statements are considered a receipt
Never assume someone will have the copy, always keep your own
Investment Reports
Know what you paid for your stocks, mutual funds etc.
It's not a bad idea to keep your year-end statements
When in doubt, ask your financial advisor and accountant
Healthcare Expenses
Follow the IRS rules for any Healthcare Savings Accounts
If you reaching Medicare eligibility, track your expenses for a few years before (it will help you in the end)
Home Improvement Expenses
Keep a home inventory system
Keep all mortgage documents and loan information
Home expenses will help increase the value of your home, you will need those records
It's a lot to plan for and taking the time in advance, will only save you time in the end. October 15th will be here before you know it…just like April 17th did.