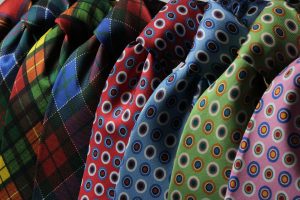 More renovation nightmares… This one is a closet debacle for sure.
I have a client who did a beautiful renovation adding a lot custom cabinetry, including a walk-in closet for my client and her husband. When we were moving the clothes back into her husband's closet, the disaster became apparent. The designer of this closet did not do their homework…
The client's husband is a tall man. When you do a closet for a tall person (or a child for that matter) you need to adjust the heights of the rods for the clothing. All of the shirts, jackets, and suits  were hanging over the clothing on the bar underneath. There was easily another 18 inches between the top of the closet and the ceiling that wasn't utilize in the plan.
The contractor had to pull out the closet and rebuild the top hanging bar to adjust for the additional space.
Needless to say, this was a costly mistake and it affected the timeline for both the contractor and our project.
Lesson learned…
Thinking about doing an renovation? Let Anna review your plans BEFORE the installation of your closets. Better yet, call Terri Trevilise at Closets by Design ttrevilise@cbdpade.com, 610.420.7454, she will help you get it right the first time!