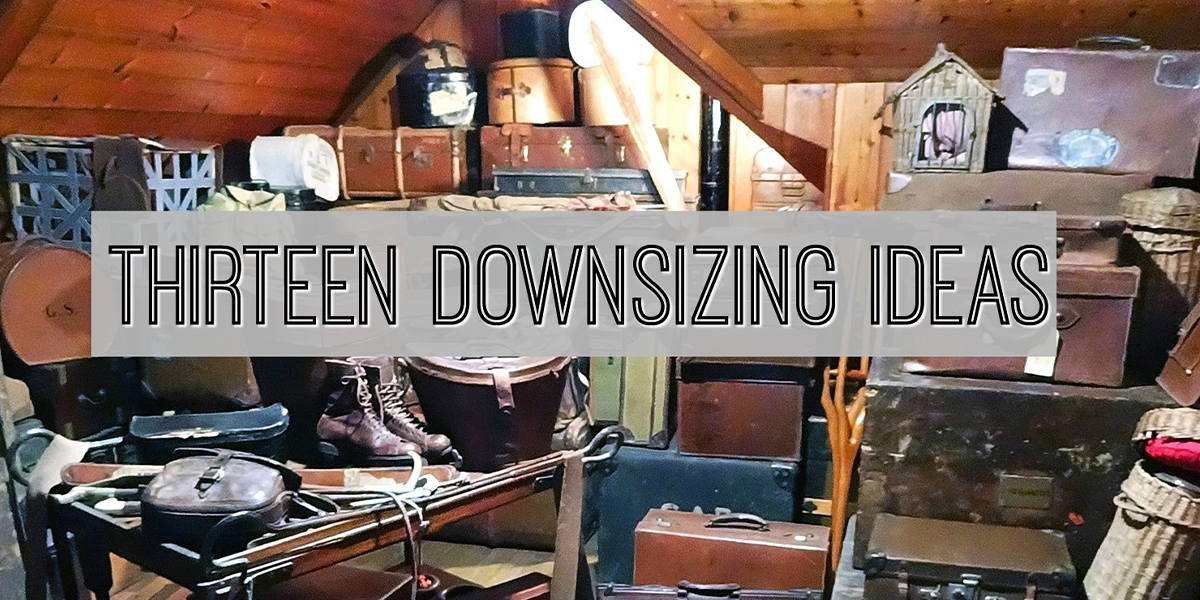 Thirteen Downsizing Ideas to Jumpstart the Process
Recently, I had the opportunity to speak about on the topic of downsizing. Downsizing is quite the hot topic these days. I've read many articles on downsizing (Washington Post and Forbes) in recent months, and it's clear: We have too much stuff!
There's so much wrapped up in our personal treasures: difficult emotions, unmet dreams, things we haven't finished, bad decisions and so on. This is why making the decision is so hard, even for professional organizers. Change is hard and this next life transition might not always be our choice, it could be a forced decision due to health or life issues. As a generation, we have accumulated so much more than previous generations did, which adds to our anxiety. Despite all of these emotions, it is a very freeing and rewarding experience to let go of those things that fill up our time and space.
I like to say we help our clients get ready for their next new adventure.
Here are some things to think about if you are planning to downsize, helping someone downsize or need to downsize:
Start as early as you can, as early as when downsizing is just an idea. You want to be involved in the process, and it's easier to think clearly when you don't have other pressures at the same time.
Schedule an appointment with yourself once or twice a week, every week, the same time and day to go through your belongings. Do not expect to work 8 hours on this, it is exhausting work. Plan for smaller blocks of time on a regular frequency.
Get help! Maybe a friend who is going through the same transition, you can be accountability partners to each other laugh and cry together. It's good to involve your kids, but be aware that doing this with your kids or your spouse (who might be in denial) can be really challenging. Sometimes it's better to start yourself on the things that you have purview over.
If your moving or selling your house, keep in mind that your house will sell for more money and faster to sell if it is clutter free.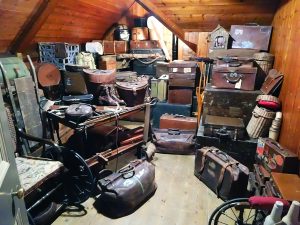 Often, one of the biggest questions we get as organizers is "Where do I start?" Although this is not a "one-size fits all" answer, some places you can start, and see the impact right away are:
Remove the trash, broken items, things you know you don't want (we call it cherry picking the easy stuff).
The garage is key because you will use it as a marshaling area for trash, recycling, donations, and giveaway and basements almost always have things that can go right to the donation box.
Local recycling events in the spring and fall are good to use as deadlines. If there is a recycle everything with a plug event, gather your defunct electronics and cables to drop off. More difficult things to get rid of are chemicals, electronics, medications, shredding, use these events to your advantage.
It's good to stage those things that belong to others somewhere that will make it easy to return. Near a door or in your car trunk. Call them, give them a deadline. You are not the world's storage unit.
Things your saving for the kids need to be decided on. It's not your responsibility to be their storage unit either. Set hard deadlines and stick to it. If they want it they will come and pick up what they want, fine, if they don't want it, let it go.
Books. For some reason, books are always a sensitive area for those who love them. Separately, those who love books, almost always have a lot of them. Some questions you can ask yourself when it comes to books:

Do I need to keep those books I've read, or will never read again?
Do I use old cookbooks or can I pass them down to someone else?

Holiday items, how much do you need a tree? Is that something you can either stop putting up or perhaps pass down. Exterior lights are another one, are you really going to put them up?
Things that will not fit into your new life, will you be doing a ton of cooking or entertaining if not, move on your large pots and turkey roasters.
If your spouse is reluctant, start on what you can do without their input (respectfully please) your clothes, your books and other things that you are responsible for.
In the end, you want to feel good about your decisions and be a part of the process so that you can rest easy into this next chapter.
For more information on how we can help you, take advantage of a free phone consultation. See how we can help you simplify.