I attended a NAPO meeting last week and the topic was computer security…I know this is dry, but we are so much more vulnerable than I ever thought. This is coming from someone who considered themselves on top of security!
How secure is your email?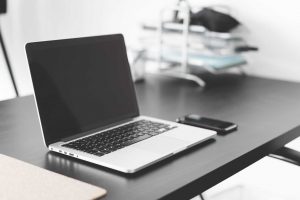 The answer for most of us is not very.
The most secure at this point is Gmail and ProtonMail. ProtonMail is a new super secure Swiss email service that has a free option and a $4 a month option. I do believe that paying for our security is not going to be optional in the not too distant future…Verizon and Xfinity are not as secure and if you think about it, email security is not their business focus, providing content is.
How secure are your passwords?
The attendees were asked how they were managing their passwords…here is what organizers are using: password managers, little books, post its in a lockbox, password protected Word and Excel documents, Word and Excel documents with names like "My Recipes", and let's not forget the little pieces of paper.
People had very elaborate formulas that they used to create passwords; it was amazing. I have no idea how they keep up, especially with passwords that you have to change every 90 days and can't be repeated. They exhausted me! Forget formulas; they are not secure. Algorithms can easily figure them out (they are smarter than we are).
Security questions- Consensus was that they are "stupid". The recommendation is to have one word that you use that has nothing to do with anything- the person next to me was using the word "umbrella", that is genius! She'll never forget that.
Password managers at this point are the most secure. The recommended ones are LastPass, Dashlane and 1Password. They all offer free and paid options.

LastPass has an "emergency contact" feature so that a person you trust can have access after a period of time that you decide. I have added my husband and my sister so that should anything happen to me, they can clean out my bank accounts…I mean, take care of any business that needs to be attended to if I can't.
Another feature that has value to groups is the family folder option in LastPass. This works well for situations when a family shares one account. Some examples are Amazon, Netflix, your internet provider, etc. Once you set up a folder, everyone can use the same password and not have to share the information via email, call or text. The best is that if a password is updated, you don't need to communicate this to your family or group members.
Multi-factor authentication is an important security feature that we should all be activating. This means that you will get a six digit text on your mobile device to enter into a website login. Basically you have to sign in twice. Many financial institutions require you to do this already; a minor inconvenience for a more secure experience.
One piece of information that I need to clean up is that my browser automatically logs me in to many of the websites that I visit. This is not a good practice. You can go into the settings and turn that feature off. With a password manager, it is one additional click; well worth the additional security.
Did you know that texts are more secure than emails? Well they are, so if you need to send something secure, like a password, texts are a better way to do that. Not ideal, but better.
How secure is your credit information?
The answer for all of us, is not very, since we know that most of us have been the victim of a security breach (Yahoo, Target, Experian, Home Depot, doctors offices…the list is long).
The best solution is to "freeze" your credit. The Federal Trade Commission website tells you how.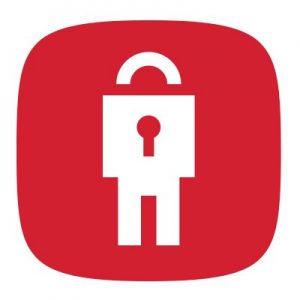 LifeLock type services that are offered for free are worthless. They are only good for a year.  Thieves are patient; they can wait 10 or 20 years to use the stolen information. Skip paying for these and "freeze" your credit programs. It is less expensive to unfreeze your credit on occasion than to pay a monthly fee and you are getting more protection. Some of the companies have made it a little harder, but is well worth the price
I will let you go now that I have given you 10 other things to add to your To Do list.
*I am not endorsing any of these products, even though I do use a couple of them. You must choose the right products that suit your individual needs. I have no financial relationship with any of the resources in this post (other than the ones I pay for).  This blog post was written using information that I obtained as an attendee and not provided by anyone paid to do so.