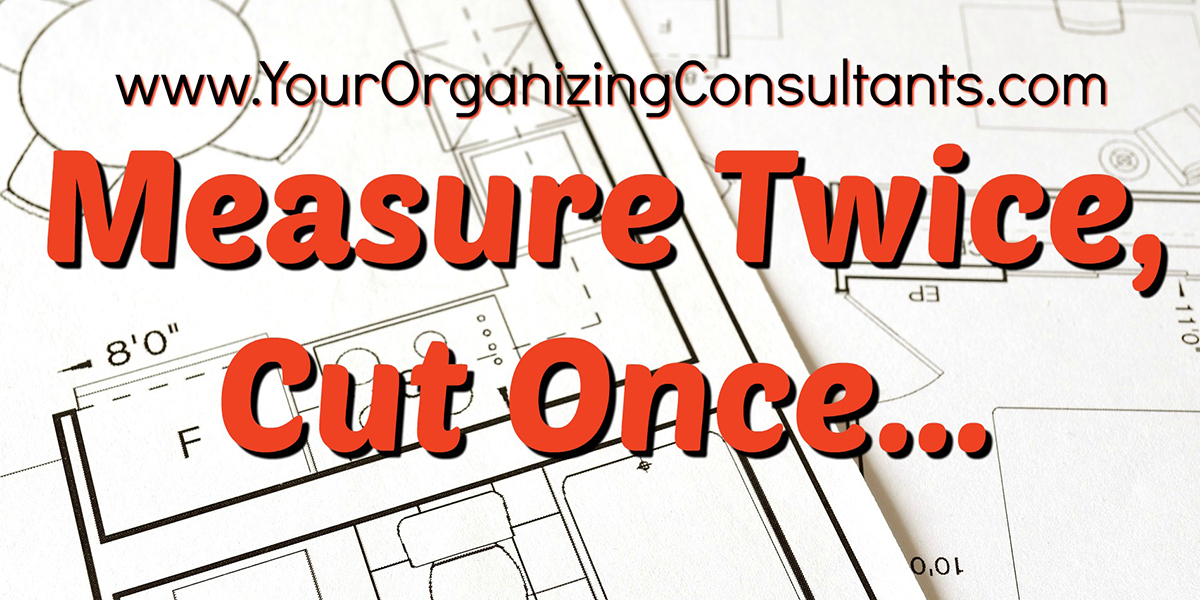 Increase Space Functionality: Measure Twice, Cut Once
Today's renovation tale is about a client preparing to add an addition to her home and gutting the interior space to bring her home up to today's standards for a busy family.
The client was an engineer so she sent me a beautiful detailed plan of what she wanted to do. I reviewed the plans for her, made some changes; then got on the phone and did a review of the proposed changes with the client. Here are some of the changes that we made:
Added hooks, cubbies and a cabinet in the entryway so the family would have a centralized spot for keys, coats, shoes and backpacks; as well as a charging station to eliminate cords all over the house.
The kitchen is small, and the refrigerator ended up outside the kitchen. We were able to find a little space from her mechanical room (just enough to push a wall back) so that the kitchen could be expanded enough to include the refrigerator!
On the second floor changes were planned for the Master Bath. The first thing I noticed, was that the his and her closet doors (across from each other) both opened into the hallway. That would make it difficult to access, and really quite irritating. We converted them into pocket doors, so that they could be closed when needed and not in the way.
Her closet was very small, so to expand her space, we eliminated a makeup area with a sink (she's happy standing up to put on her makeup). We also moved the linen closet to increase her closet space and took a little space from her husband's closet (he didn't need as much space).
We added pocket doors and reconfigured the kid's closets to make them more useful.
These minor changes to her overall plan totally improved the functionality of the entry way, kitchen, Master Suite and closet space for the kids. She told me it was worth the time and expense to do the review to increase the usability of her new spaces!
Do you want to make sure your plans are perfectly suited for your renovation? Contact Your Organizing Consultants Today!