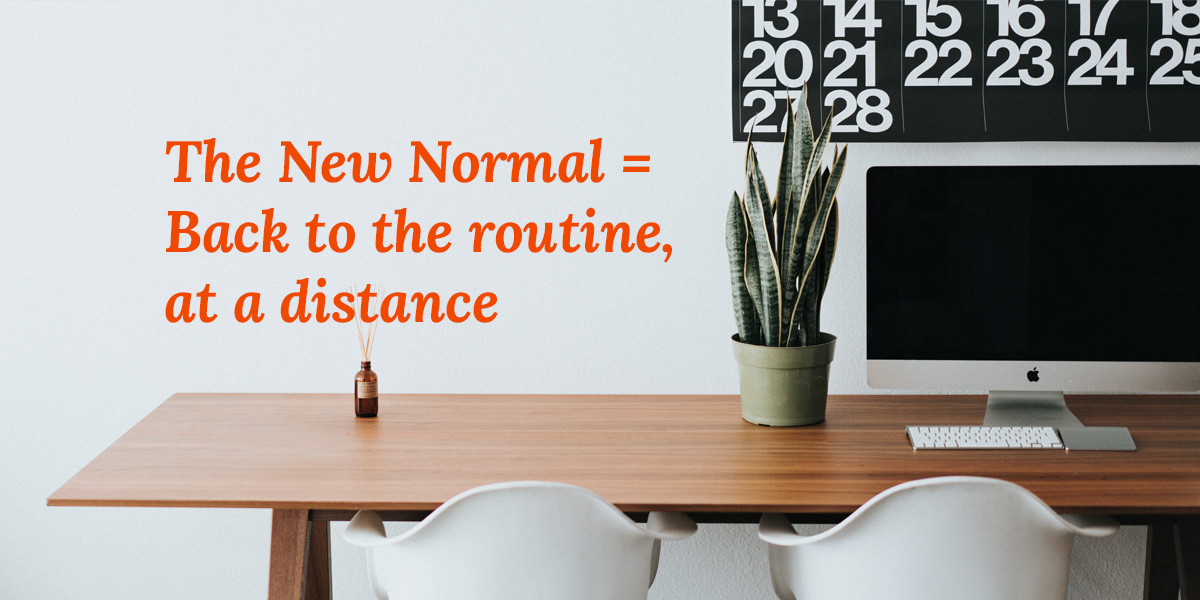 The New Normal = Back to the Routine, At a Distance
It's been so fun to see all the first-day pictures on social media in recent weeks from friends in other parts of the country; we know it feels good for everyone to get back into a routine, despite the circumstances. If you sent your student back to college, I bet it's nice to reclaim your space at home. Your beautiful home can now be restored back to a calm and serene space once again. Fewer piles, no more reminders to pick up after themselves, and the washing machine will get a long-needed break… Remind yourself that you were anxious for them to come home. Remember our post about those pesky college kids?
New Needs, New Solutions
Needs have changed drastically since March and many people need to carve out spaces for school and work, and in many cases, all in the same space. Re-evaluating and re-purposing the various spaces in our homes is a priority.
For some, this new situation might be permanent. Making the necessary investment to increase the functionality of a space is worth it. I personally had to create a place for exercise. The living room was my initial spot, but keeping yoga mats and weights in there was not optimal long-term. Here are a few things you can do to get started:
Create a list of what you need space for, ie., school, work, exercise.
After that do a walkthrough of your home and evaluate each room and its current use and where can you make adjustments.
Consider those hardly used spaces, ie, a guest room can become an office or a classroom, a basement can become a work out space.
Add a little paint or hang a curtain as a room divider.
As much as we all love open floor plans, we can now see the negative side of them. One client's husband had set himself up in the den/kitchen/dining room area. His phone calls were proving to be problematic for the rest of the family. We found a space for him in the guest room! Now the other family members can talk when they are having lunch, which is a huge improvement.
We have seen some amazing conversions done by local designers! Our favorite closet designer, Terri Trevelise did these for one of her clients.
Create Your COVID Classroom at Home
Now, for all those parents with kids at home, we know it's been a year of unusual norms and a good way to set your student (and yourself) up for success is to ensure you have a good workspace! Here are a few things to consider:
What essentials do you need? A desk, storage, a comfortable chair, good light, and of course access to an outlet.
If your wondering "where" in the home they will work, consider some creative options: clean out closet space, an unused corner or maybe add a divider to a common room.
Consider what's going on behind them. Remember, you might be inviting their entire classroom into your house each day. You don't want to be caught walking around in your bathrobe during 1st period.
Hopefully, some of these tips will make managing the transition back to school easy for your student (and you). Picture that quiet first evening at home… the aroma of dinner cooking in the oven and the quiet space you call home is awaiting you.
Call us at 484-432-8692 if you want to re-purpose that newly found space! We have been helping a lot of people with these lately, we are here for you.