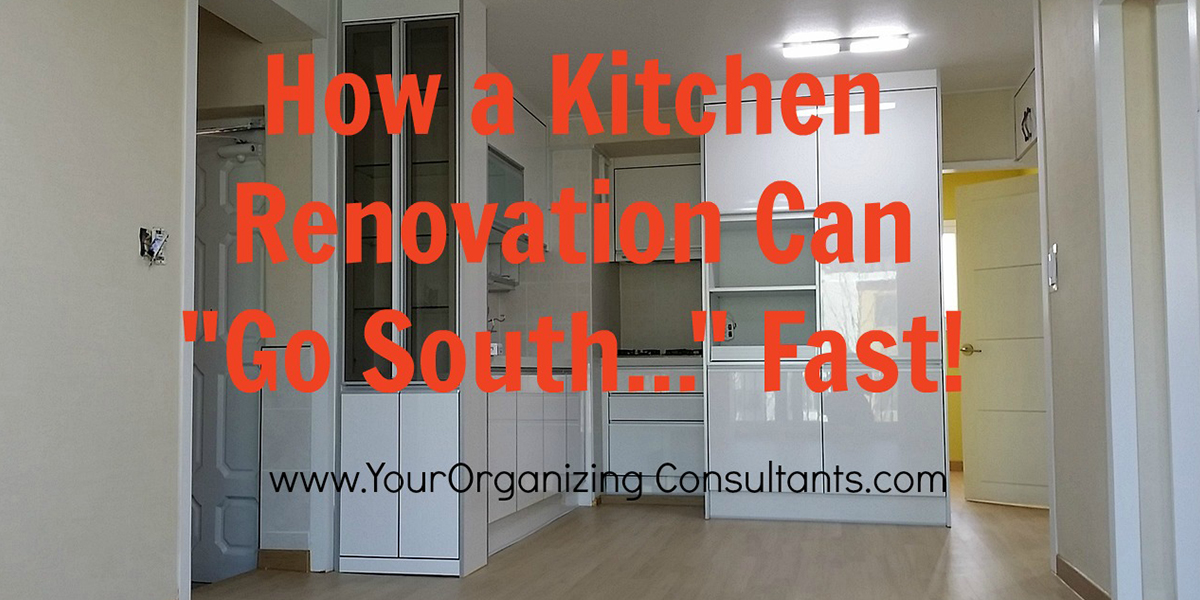 How a Kitchen Renovation Can "Go South…" Fast!
As we identified last week, there are the things you need to know when planning a renovation. We've seen projects unfold with little to no "surprises"; however, we've also seen projects unfold into renovation nightmares. This is the first in a series of posts sharing some of those nightmares so that you may get some hints to a more successful project.
The kitchen nightmare… This project illustrates why it's so important to plan ahead. You have your design (drawings) from your architect or designer in hand; however, there are details that they don't thinking about, those nuances you don't think about until you're in the middle of using the space.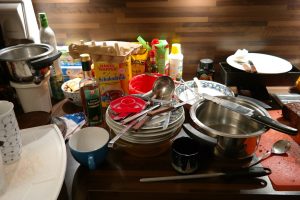 A client contacted me after her kitchen was remodeled. It was a beautiful large kitchen. She called us to move her things back into the new space. After six hours working to put things away, we still had not finished.
There was so much stuff, it was like stuffing a sausage!
Had we been working together from the beginning we would have been purging the excess much earlier. It would have taken only a couple of hours to move back into the new kitchen. The client would have been very aware that there wasn't enough space for everything. We would have taken the time to set up a space in her basement or garage for the things that she rarely used.
Another planning bungle was that as we were putting things away, I started to notice that a few strange layouts in the design of this new kitchen. For example, I wondered why the pull out spice rack was next to the dishwasher. Not only is that an odd location, but you would have to get on the floor to find the spices in the back or the bottom of the rack! It was put there because there was space, not because it made sense!
It's hard to think about the layout and how you are using the space when you working with a contractor and even some kitchen designers. It's not just about the layout, it's about how YOU function in your kitchen. It's not their kitchen, it's yours… as your organizer, our job is to help you think about all those little details.
Avoid the kitchen nightmare, let us help you.