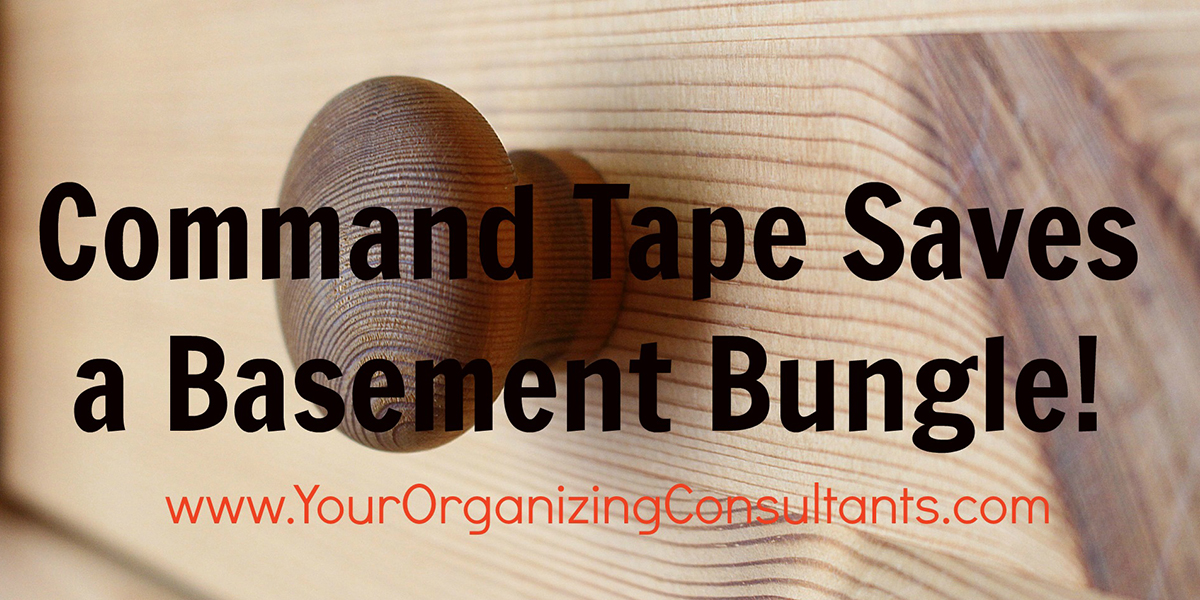 Command Tape Saves a Basement Bungle
If you've been following our renovation series, you've learned about planning the renovation and kitchen nightmares. This week, we'd like to share a little story about the basement bungle… enjoy!
One of our clients did an attic to basement design project, the designer called me in because there was an abundance of toys. The basement had just been finished, mind you, this had been a "wet" basement. The water issue had been remedied, but after you have had several floods, you are wary of "what-if's", so the homeowner tiled the floor and built a wall unit on 6″ legs (great idea).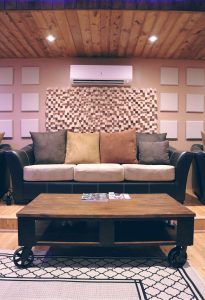 In the design, they put in closets around the room, with nice wide doors. Our solution was to put Metro-like shelving on wheels, that could be wheeled in and out of the closets (should there be water). These were an investment that the client could move anywhere in the house.
There was a custom cabinet built to house DVDs, video gaming stuff, Legos and other toys. The designer ordered a custom 20′ long cabinet. When we started the installation, we noticed that the drawers did not have full extension hardware. This means that the drawers do not fully extend all the way out. The back 6″ of each drawer was not accessible once you loaded it with DVDs which ended up with a lot of unusable space.
Being creative, we went to the local office supply store and purchased metal bookends and command tape. We used the tape to attach the bookends to the bottom of the drawer, this kept the videos in the front of the drawer, so they could be accessed. It was a solution to a problem that should have never happened, this was a custom cabinet.
Had the designer brought us in during the design process and shared the plans, we could have worked together and this would not have happened. My motto is that EVERY drawer should be full-extension!
Let us save you from having beautiful furniture jiggered up to work properly!
[Tweet theme="basic-white"]How Command Tape Saves a Basement… Really, it did![/Tweet]