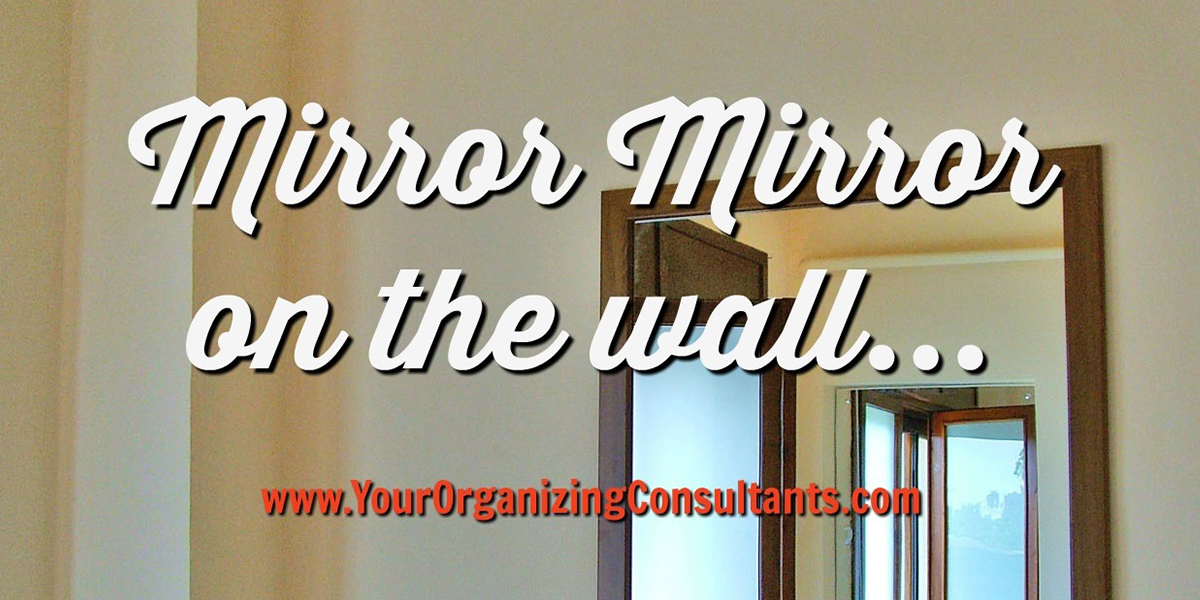 Mirror, Mirror, on the Wall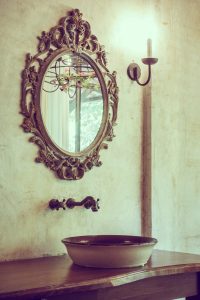 Another tale in the series of renovation bungles!
One of my clients had a beautiful custom made black walnut full length mirror. It hung on the wall of her dressing room. She showed it to me after she had completed a renovation. It was a unique piece, because it had hinges. You could turn the mirror at various angles to see yourself from a different viewpoint. Who doesn't love that?
I thought to myself, I hope that during the renovation, they put some sort of shelf or built-in behind the mirror in the wall. What a great way to store things like jewelry; which, by the way… she didn't have any storage for those types of items.
So, ask yourself… what do you think was behind the mirror?
Sheetrock. Plain 'ole sheetrock. Why wouldn't the contractor or designer think about (or ask) the client those important questions during the planning process? They left the client with a beautiful mirror (and a blank wall behind it). Once again, after a beautiful client renovation, I find myself seeing those missed opportunities. A chance to improve the functionality of the space. What might seem like a simple change can make all the difference in the long run for the client. I cannot tell you how frustrating this is.
When planning your renovation keep in mind; this is your investment. Planning ahead is key. Remember, as an organizer, we look at the design and functionality of your space. We look at what space you have, how you are using it and what improvements will help enhance your space (for you…). Let us help you with those details!
Other Renovation Tales: Master Closet | Kitchen | Planning a Renovation